By: A. Mishra
The Indian government is taking the first step towards regulating the cryptocurrency Bitcoin. The Union Government will introduce a Bill to regulate cryptocurrency and reportedly abolish all private cryptocurrencies, as well as 25 other legislations, during the winter session of Parliament, which begins on November 29.
The Cryptocurrency and Regulation of Official Digital Currency Bill, 2021, which has not yet been formally approved by the Cabinet, aims to establish a framework that will make it easier for the Reserve Bank of India to develop an official digital currency. The bill has not yet been formally approved by the Cabinet. For now, this move will continue to be hotly debated because people are still trying to understand why?
What is Bitcoin?
Bitcoin is a form of digital currency which operates independently from a central bank or single administration. It is a peer-to-peer system that uses software to generate units of currency and verify fund transfers. There are no physical forms of bitcoins, only balances kept on a public ledger in the cloud, that can be transferred electronically.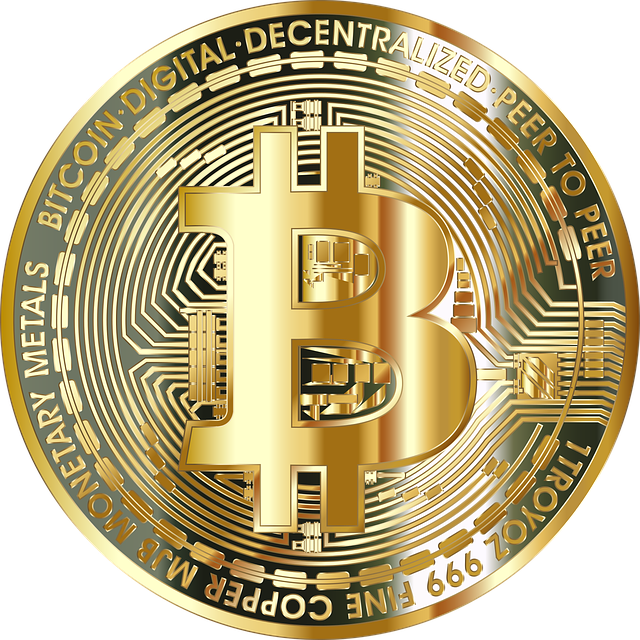 Why might the Government of India want to regulate Bitcoins?
India's government might have regulated Bitcoin because it might have been involved in money laundering. The Reserve Bank of India has made it very clear that it does not recognize any virtual currencies, and the government has taken steps to prevent them from being traded.
The cryptocurrency or bitcoin cash is an ever-changeable digital token, which means it will change its value every time you receive it. This changes from currency to cryptocurrency and back again, and bitcoin is regarded as the most secure.
Bitcoin still lacks the universal, known, and trusted minting, unlike the government money.
The government will never be able to tackle the problems of limitless transaction costs, reliable transactions, security, and a slew of other concerns that are associated with bitcoin. Governments were never given a clear explanation of their wealth-creating capabilities, and they spent the majority of their resources on the parliament.
Crypto taxes are also a bad idea from the standpoint of the countries involved. With Bitcoin, money has become both free and accessible to the general population. There are no tax collectors, and the government is unable to produce tangible things or provide services to the public. Bitcoin is analogous to a forest in which the majority of the trees are protected.
All the above-explained reasons would make them illegal tender in the country, which is why Bitcoins are now regulated in India.
What are the Pros and Cons of Bitcoin regulation in India?
There are several pros and cons to the Indian government's rules for the regulation of Bitcoin. Pro: It may help to stop people from investing in a digital currency that is not backed by any country. Con: It will probably drive more people to buy Bitcoin illegally in India, which can be dangerous when they're doing so through unregulated exchanges.
Bitcoin presence in international market
The Bitcoin casino betting site Casino CasinoCoin.io is an example of innovative gambling platforms that will be flooding the market after the recent legislative changes. CasinoCoin is also providing a cryptocurrency bet offering customers the option to withdraw or cash out their bitcoin wallet in the form of its Platform Coin token.
CasinoCoin's platform is much like any other Bitcoin gambling site with a unique cryptocurrency token to hold. Visitors will be able to wager their coins on popular games like Blackjack or Roulette, with potential winnings funded by purchasing slot machines from Big Casino Games.
People who have spent hours honing their skills at playing online casino games will soon have the opportunity to benefit from those skills, as well as being able to safely save their winnings for the future.
The founders of CasinoCoin will be seeking to raise over £1 million to launch the new gambling site. All money raised will go to develop the platform and take care of operational costs, allowing it to reach its full potential.
According to the founders, there are more than 7 billion people in the world, yet they all have their own set of online casinos. A massive opportunity exists for a global developer and platform company to build a global solution for gambling, but only if these solutions have multiple users, creating an automatic attraction for investors.
The infrastructure and distribution network means that all Bitcoin casino operators will be able to set up a gambling site and be able to accept bets from any country in the world, especially if there is a proper legal framework in place. The most prominent international players like SatoshiDice and BetClix will no doubt face stiff competition from these newcomers.
Conclusion
India's regulatory body has issued a statement on the ban of crypto-currency. It states that: "The Reserve Bank of India advises that it has not given any license/authorization to any entity/company to operate such schemes or deal with Bitcoin or any digital currency."
It is not clear what this means for the future of the Indian virtual currency industry.
A. Mishra (2021) Bitcoins may be regulated or banned by the Indian Government. Why?, Insights2Techinfo, pp.1
Also Read:
1709
0
2
cookie-check
Bitcoins may be regulated or banned by the Indian Government. Why?