By: A. Mishra
When it comes to content optimization, social and web analytics are two of the most important tools that you should be using – with the help of these two tools, you can improve your content, get a better understanding of your audience and plan out what you want to do next to create even more effective content.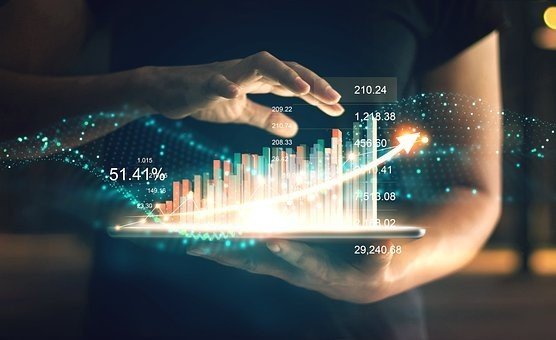 What is social and web analytics

Social and web analytics are two types of analysis that are used to increase a business's online engagement. These two forms of analysis allow businesses to know their audience, track metrics such as time spent on page or bounce rate, and much more. The main difference between the two is that social analytics include demographic and behavioral data, while web analytics includes content generated on a website. However, both are used to increase engagement with a business's content[1].
How and why to use Social and web analytics ?

Social and web analytics are used to measure the effectiveness of online marketing. These tools will determine what content is getting more engagement and how people are interacting with your website. There are many ways that you can use this information to make changes in your digital marketing strategy. Web analytics tools are powerful, and most websites rely on them to get a clear picture of their digital marketing strategy. These tools give website owners the ability to see what content performs best and what visitors take away from your website, giving you an opportunity to make changes that will improve your online presence[2].
The Benefits of using Social and Web Analytics on your website

Social and Web Analytics have quickly become important factors of modern marketing. In fact, they are now essential to any business that plans on using the digital space. Businesses need to make sure they are utilizing these tools in order to remain competitive in a fast-paced marketplace. With social analytics, it is possible to know how your customers perceive your brand online by tracking likes, shares, and comments. With web analytics, businesses have the opportunity to track where their audience is coming from and what time of day they are visiting a website for best results[3].
Types of analysis you can use in your marketing plan

Types of analysis you can use in your marketing plan are social analytics and web analytics. Social analytics focus on your customers and their behavior, allowing you to identify valuable customer segments for targeted advertising, sales or content production. Web analytics provide information about how well your campaigns are doing and how effective they were.
How to use Google Analytics
Google Analytics is an amazing tool that is free to set up and can tell you a lot about your website's stats. You'll get a lot of information about how people are using your site, where they're spending the most time and what content people are engaging with. This information can give you clues as to how to improve your blog or website in the future. Google Analytics helps to grow your business. It will help you know exactly what customers are doing on your website and they can tell you a lot about them. You should start using Google Analytics to see where your customers are going on your website before they get there. You will also be able to see how many people are clicking on your ads, the countries that are viewing your site, and other useful information[4].
How to use Twitter Analytics
Twitter is an important social media platform that can be used to promote your business. Twitter Analytics helps you understand how your marketing campaign is performing with this type of data such as: how many people are engaging with you, how long they're engaged, how many new followers you're gaining and more. Social Media has become a major tool for digital marketing. However, there is no standard way to measure the success or effectiveness of social networks and campaigns. Twitter Analytics is a web-based platform that enables you to track your Tweets and Analyze them [5-10].
Conclusion

The conclusion is to learn how social analytics, web analytics, and customer feedback can be used in your digital marketing strategy. Social media is gaining a lot of popularity and it's the perfect way for companies to connect with their consumers. The goal of the blog was not just to give advice about how to use social and web analytics, but also provide information on how you can get started using them in your company. After reading this blog, you should have a better understanding of how to track your followers across social media and online channels. You should also be able to implement these strategies into your current marketing plan.
References
Jain, A. K., & Gupta, B. B. (2017). Phishing detection: analysis of visual similarity based approaches. Security and Communication Networks, 2017.
Zhang, Z., Jing, J., Wang, X., Choo, K. K. R., & Gupta, B. B. (2020). A crowdsourcing method for online social networks security assessment based on human-centric computing. Human-centric Computing and Information Sciences, 10, 1-19.
Yen, S., Moh, M., & Moh, T. S. (2021). Detecting Compromised Social Network Accounts Using Deep Learning for Behavior and Text Analyses. International Journal of Cloud Applications and Computing (IJCAC), 11(2), 97-109.
Salhi, D. E., Tari, A., & Kechadi, M. T. (2021). Using E-Reputation for Sentiment Analysis: Twitter as a Case Study. International Journal of Cloud Applications and Computing (IJCAC), 11(2), 32-47.
Bansal, R., & Singh, V. K. (2020). Proposed technique for efficient cloud computing model in effective digital training towards sustainable livelihoods for unemployed youths. International journal of cloud applications and computing (IJCAC), 10(4), 13-27.
Gupta, S., et al. (2015, May). PHP-sensor: a prototype method to discover workflow violation and XSS vulnerabilities in PHP web applications. In Proceedings of the 12th ACM International Conference on Computing Frontiers (pp. 1-8).
Sahoo, S. R., et al. (2021). Multiple features based approach for automatic fake news detection on social networks using deep learning. Applied Soft Computing, 100, 106983.
Chaudhary, P., Gupta, et al. (2019). A framework for preserving the privacy of online users against XSS worms on online social network. International Journal of Information Technology and Web Engineering (IJITWE), 14(1), 85-111.
Bouarara, H. A. (2021). Recurrent neural network (RNN) to analyse mental behaviour in social media. International Journal of Software Science and Computational Intelligence (IJSSCI), 13(3), 1-11.
Goel, A., & Gupta, L. (2020). Social media in the times of COVID-19. Journal of clinical rheumatology.
Cite this article
A. Mishra (2022) Social And Web Analytics, Insghts2Techinfo, pp. 1
Also read
3727
0
0
cookie-check
Social And Web Analytics